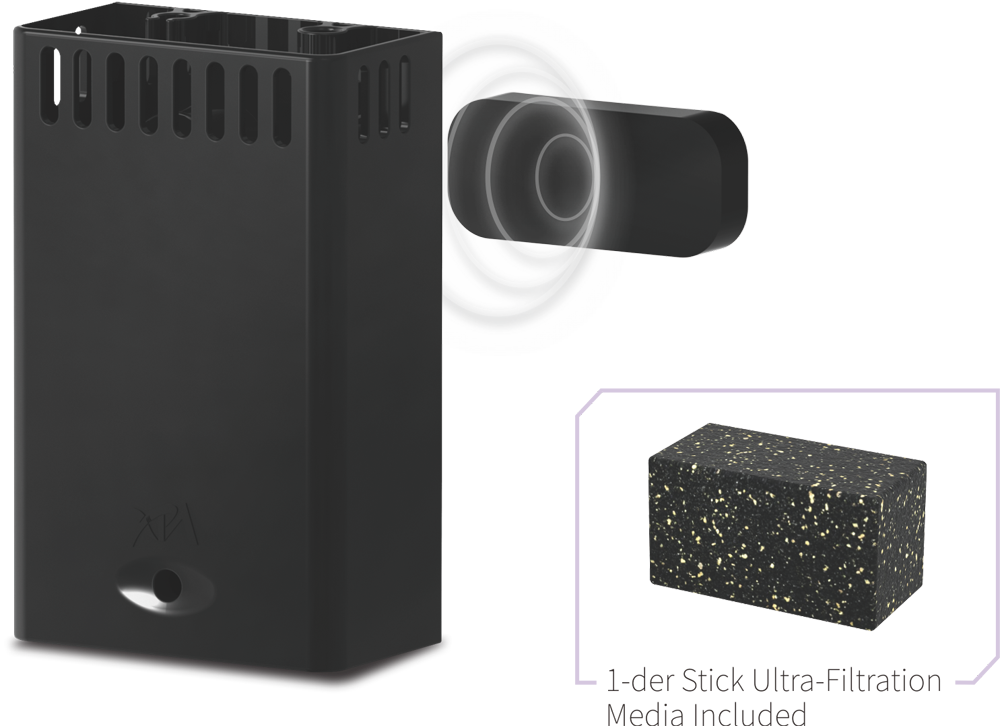 Features:
Versatile Up-Flow or Down-Flow Installation Options
Efficient DC Pump
Great for just about any filter media: carbon, GFO, sponges, ceramic rings, etc…
Convenient Magnetic Mount
Easily Disassembles in Seconds
Sleek, Unobtrusive Design
Why Choose Flexi Surface Skimmer & Media Reactor?
The Flexi is super versatile and great for aquariums up to 50 gallons. With an efficient DC pump, the Flexi can operate in both down flow and up flow modes. In down flow mode, it is an effective surface skimmer that helps to rid your aquarium of the oily surface scum. In up flow mode, the Flexi maximizes the efficiency any filter media by actively pushing water up through the media.
With a convenient magnet mount, the Flexi can be installed in seconds. It can also be easily disassembled in just seconds for maintenance and media changes.
Specifications:
Power Adapter:

Power Input : 100-240 VAC, 50-60 Hz
Cable Length : 6 ft (180 cm)

Flexi Reversible DC Pump :

Head : 6.5 ft (200 cm)
Flow Rate : 74 gph (280 lph)
Power : 4.8 W @ 12 VDC
Cable Length : 6 ft (180 cm)

Flexi Overflow Box : 3.94" x 2.17" x 6.30" (100 mm x 55 mm x 160 mm)
Max Volume of Media Chamber : 3.74" x 1.99" x 1.97" (95 mm x 50.5 mm x 50 mm)
1-der Stick Ultra Media : 3.54" x 1.5" x 1.89" (90 mm x 38 mm x 48 mm)
Max. Mounting Thickness : 1/2" (12.7 mm)
Installation Diagram:

Figure 1. Surface Skimmer (Down-Flow Mode)

Figure 2. Media Reactor (Up-Flow Mode)
Additional Images: